Antalya, a city located on Turkey's Mediterranean coast, has been a long-time vacation destination for locals and tourists alike who are looking for some time by the sea. Antalya's reach has expanded over the years, and now includes several breathtaking beaches.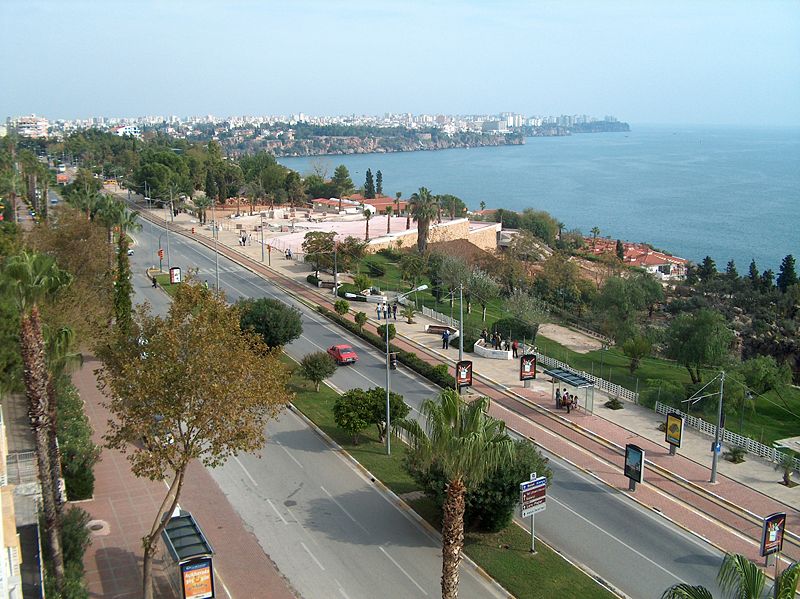 Konyaalti
Konyaalti, a beach located about 3 kilometers west of Antalya's city center, is arguably Antalya's most popular beach due to its close proximity to the city. Getting to Konyaalti is easy and affordable using public transportation, as it is located at the end of the tram line from Antalya.
Konyaalti is (like Oludeniz) a Blue Flag Beach, meaning that it meets a long list of criteria for cleanliness, safety, and services. The Blue Flag system designates some of the top beaches in Europe, with over 100 of those beaches being in Turkey's Antalya province.
Lara Beach
On the other side of Antalya, a few kilometers away, is Lara beach. Being a bit further away than Konyaalti, a bus ride to this beach can take up to an hour. Despite the distance, public transportation in Turkey is cheap and the trip to Lara beach is well worth the ride.
Unlike Konyaalti beach, Lara beach has sandy stretches, as opposed to the pebbles of most other beaches. Lara beach also joins the list of Blue Flag beaches in Antalya, which may also help explain its upscale hotels and resorts. Don't worry though, because there are plenty of cheap accommodations in Antalya, such as the Antalya Madi Hotel, which can be as low as 13 Euros per night. From its location in the city center, you can hop on a minibus (known as "dolmus" in Turkish) to Lara Beach for the day.
Beldibi
Beldibi is about 30 minutes west of Antalya, located midway between the cities of Antalya and Kemer on the Mediterranean coast. It is a small beach town with one main road, making getting around Beldibi easy once you're there. Tourism here centers around the many resorts that make up the town.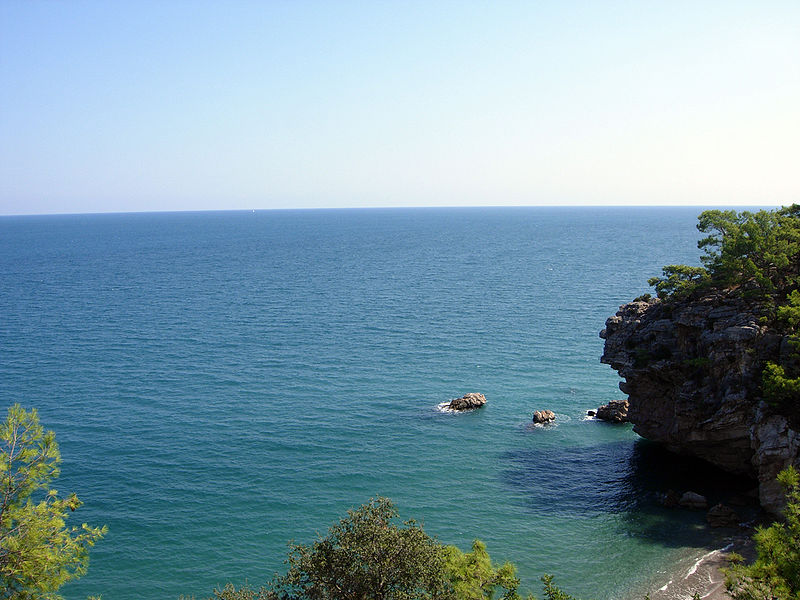 The clear waters of Beldibi are perfect for snorkeling, and there is plenty else to do and see in and near Beldibi. For example, there is Adventure Forest, which is exactly what its name implies. With zip lines and obstacle courses between the trees and high off the ground, you can get your adrenaline pumping in the shade of the forests of Beldibi after lazy days at the beach.
Belek
Belek offers not only a beautiful beach, but also entertainment and other natural wonders. Belek is known for its blossoming golf tourism. This small city attracts scores of local and tourist golfers annually, and the sport continues to grow as a main attraction here. Belek is home to the Kursunlu Waterfall, which is located just minutes away from Antalya. It provides for a shady forest escape from the bustling hot beaches of Belek. Nearby is the ancient Greek city of Perge, with ruins and an amphitheater comparable in size to Ephesus, the largest site of ancient Greek ruins in Turkey.
No matter which of these beaches you choose to stay near, you can visit the others with a short car or bus ride. There is history and nature in all of these places, making them well rounded vacation spots and the best beaches in Antalya.