Turkish beaches are world renowned and considered some of the top beaches around the globe. Located at the cusp of two continents, Turkey's central location and exotic culture makes it a popular tourist destination. Turkish beaches all offer the iconic turquoise waters, along with much, much more. Here are some of the best beaches on the Turkish coast outlined for you.
Kaputas Beach
Located between Kas and Kalkan in the Antalya province in southwestern Turkey, Kaputas Beach is virturally untouched with an incredibly preserved scenery. Kaputas' location surrounded by cliffs has protected it from being over developed, as many Turkish beaches unfortunately succumb to. Thus, there are no hotels or bars on the beach here. Instead, there are a few vendors who sell snacks and umbrellas throughout the day. Kaputas is a secluded cove that is also a popular visit for the infamous Blue Cruise.
Iztuzu Beach
In the Mugla Province, Iztuzu Beach is located near Dalyan, another popular beach destination in Turkey. The 4.5 kilometer long beach is a narrow strip of sand that divides the Dalyan River and the Mediterranean Sea. Also called Turtle Beach, Iztuzu is the breeding ground for Loggerhead Sea Turtles, which is an endangered species. In an attempt to help preserve the beach and the turtle species, Turkish authorities have imposed strict regulations. For example, from the beginning of May until the end of October, the public is not allowed on the beach after 8 p.m. until 8 a.m. Additionally, there are marked nesting zones where umbrella, sun beds, and laying down are prohibited. By being aware of the rules and regulations, you can still enjoy a trip to the beautiful Iztuzu Beach and see its iconic Loggerhead Turtles.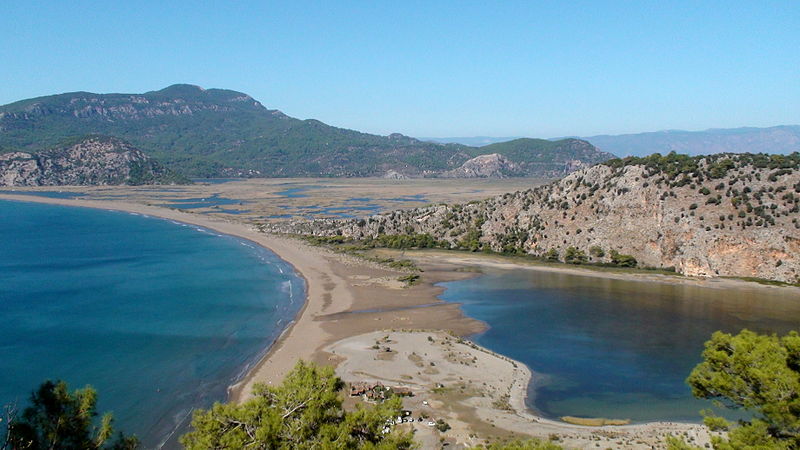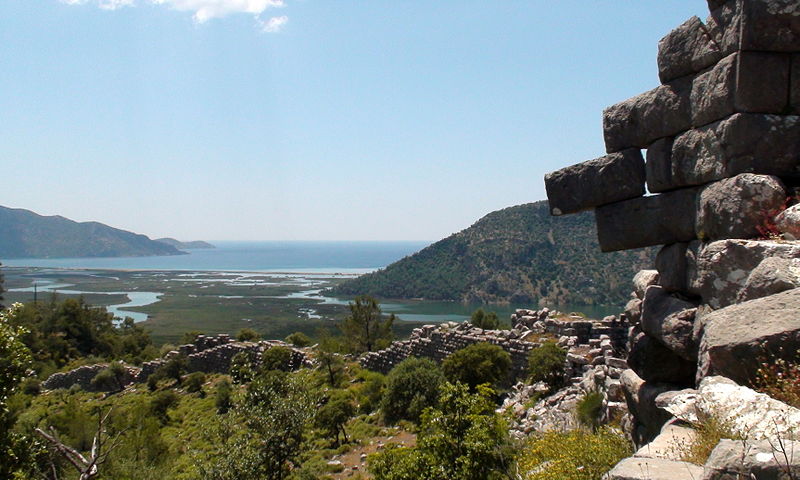 Calis Beach
Calis Beach, a few kilometers away from Fethiye in the Mugla Province, is known for its iconic sunset views. Only a short drive away from the infamous Oludeniz and Blue Lagoon, Calis Beach compliments the other beaches nearby. A small town with one main road, Calis boasts a long boardwalk with numerous bars and restaurants providing great views of the sea. Calis provides a long stretch of beach– it's so nice that dolphins also frequent its waters.
Palamutbuku Beach
Located on the Datca Peninsula, Palamutbuku Beach is a well kept secret in Datca. It has not become a victim of over development, as Datca works hard to keep its beaches pristine. There are only a few restaurants and one small hotel on the beach at Palamutbuku. Virtually untouched and located on a calm bay, Palamutbuku is clear and has crisp, cool waters on those hot summer days.