Oludeniz, meaning "Dead Sea" in Turkish, is one of the most well-preserved beaches in Turkey. Designated as a Blue Flag beach, the Blue Lagoon, which is part of Oludeniz, is considered a national park. Though the clear blue waters of this beach are lovely, there are other activities to do in and around Oludeniz.
Paragliding
Oludeniz is the best place in the country, and one of the best places on the continent, to go paragliding. Not only are the winds and climate ideal, but soaring several meters in the air provides the best aerial views of this spectacular beach. Tandem paragliding with Sky Sports, the largest and most popular paragliding company in Oludeniz, is for almost all ages and a flight can last anywhere from 25 minutes to 1 hour.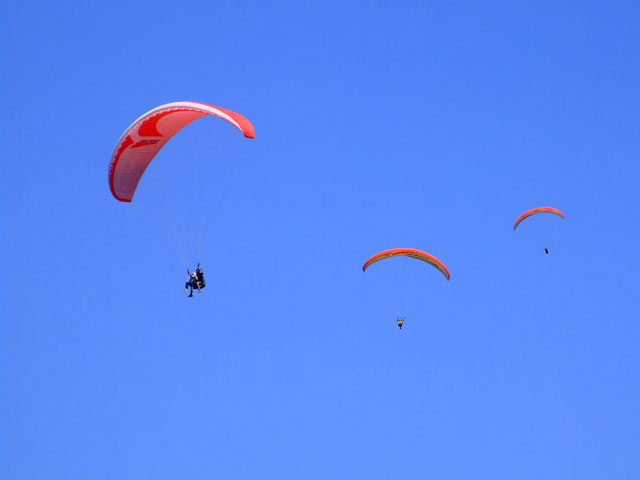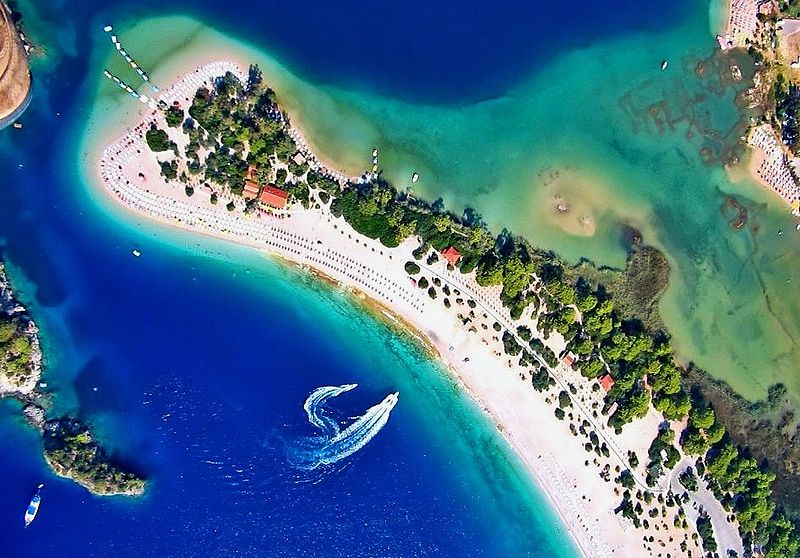 Every year, Oludeniz is the host of the International Oludeniz Air Games, which is the second largest event of its kind in the world. Pilots from over 35 countries participate, and hundreds of thousands of spectators flock to Oludeniz to take part in and watch the games. The International Oludeniz Air Games usually take place in October every year, and include paragliding, skydiving, and remote control airplane shows in addition to many more entertaining demonstrations. The things you see at the Air Games are also activities you would be able to participate in at other times during your stay in Oludeniz.
Hisaronu
Located nearby and only a short bus ride away is the town of Hisaronu, which offers international cuisine and plenty of shopping. Hisaronu is a small resort town that caters to the needs and wants of its international visitors.  Hisaronu also offers a more lively nightlife in comparison to Oludeniz. With many bars and clubs, those staying in Fethiye, Ovacik, and Oludeniz frequent Hisaronu after they've spent all day at the beach and when the sun goes down. There are minibuses to Hisaronu from Oludeniz and nearby Fethiye several times an hour, so you can travel back and forth with ease and without burning out your wallet.
Boat Tours
Oludeniz is part of the Turquoise Coast, also known as the Turkish Riviera. Being one of the best beaches in Turkey with some of the clearest waters, boat tours are widely available and very popular. The 12 Islands boat tour is a common activity for those visiting Oludeniz and the region. Usually lasting from morning until the evening, these boat tours are affordable and prices include lunch on the boat. The tours stop at various islands and coves, allowing you to sunbathe and swim all day.
You also have the option of renting private boats for the day or for a few hours if you want a more intimate excursion with your friends or family. A captain will take you around and you can plan to have a meal or two while sailing as well. This is a good way to avoid the crowded boat tours and go at your own pace through the turquoise waters.