Altinkum is nestled in the middle of Turkey's western coast and is still a bit of a local secret. More accurately, we should say that it's a secret to everyone except the locals, since Turks flock there every summer. Altinkum still hasn't hit the average tourist's radar but that's changing quickly as the area develops and expands. Altinkum means "golden sand" in Turkish and the deep yellow colors of its beaches are extraordinary. There are 3 beaches that comprise what is commonly known as Altinkum and most of them are relatively quiet compared to the much busier nearby beaches of Bodrum or Oludeniz.
Most people coming to Altinkum tend to rent out beach houses, which can be less expensive than some of the hotels in the area if staying for a week or more. The houses are usually the summer homes owned by Turks living in other parts of Turkey, who can't occupy their summer homes for the entire beach season. So instead, they rent them out to other vacationers, locals, and tourists who are willing to pay to stay. Summer homes are typically right up on the beach and have the full accommodations of a normal house complete with kitchen, bath, and balconies to enjoy the cool breezes coming off the oceans during the evening hours.
The nightlife in Altimkum is developing but comparatively low-key depending on the type of entertainment you're looking for. There is much more of a bar and cafe feel to Altimkum, with live music at most places throughout the week. The prices are reasonable as they haven't been hit with inflated tourist rates yet and you can walk freely about the various places on the boardwalks or those dotting the coastline in the evening. Altimkum makes for a great family destination and is one of the best beaches in Turkey for a vacation with the kids.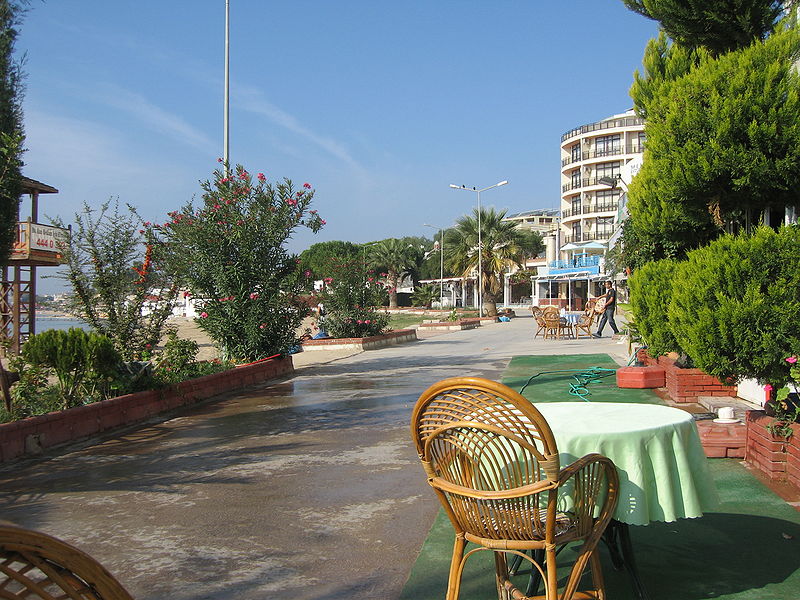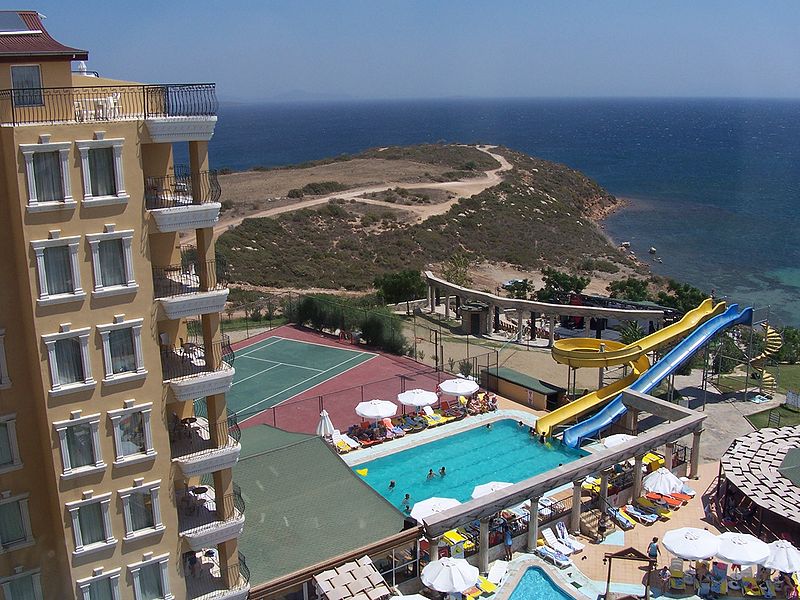 Altinkum is a great hopping off point for travel in the region. Car rental and buses to and from Altinkum are relatively inexpensive and you can go north to Izmir, east to Cappadocia, or the Temple of Apollo in Didim – another resort two growing in to the larger Altinkum area. Ferries are also available to some of the nearby Greek islands, like Rhodes. They depart during the early morning hours and return in the evening. Most rides last about an hour one way and generally visas are not required for trips less than 24 hours.
Altinkum is accessible from all of Turkey's major cities with its highly developed bus system. You'll find free wi-fi Internet, good meals, and movies along the better bus companies in Turkey, which cost about $40 to get from Istanbul to Altinkum for example. Shuttles are also available in the town and to nearby stops, and you shouldn't have any trouble getting to the beach, bars, or historical sites no matter what your budget is when visiting Altinkum.