This rather small town on the Black Sea coast of Turkey is missed by most tourists looking for the best beaches in Turkey. That is really a shame however as the Black Sea region has it's own unique beaches, culture, and cuisine that you won't find in other parts of Turkey or the rest of the world for that matter. Most people don't know too much about the Black Sea coast, which has a very small window for relatively warm weather. For those who enjoy laying out and getting some sun, outside of the July-August time frame it's often difficult to get a significant amount of heat. Otherwise between the months of April and October you'll experience some of the finest spring and fall weather you can get in Turkey.
The cliffs overlooking Sinop are a wonderful place to enjoy a meal of fresh fish. Caught every morning, most restaurants will let you pick out the freshest catch possible while overlooking the calm waters of the Black Sea off Sinop's shore. This landscape in this part of Turkey is reminiscent of Seattle or Vancouver, with its tall evergreen trees and sharp cliffs. Camping grounds are plentiful around Sinop if you want to take a different jaunt after some time at the beach. The area is safe and you can wander around and most people with camping experience should get along fine. There are also showers and other services setup for campers as well.
The design of Sinop is also unique as it's said the fisherman used leftover paint for their boats to color their houses. The hotels and hostels in the area likewise have a keen eye for detail and unique design. Colorful and bright with a small-town feel, staying in Sinop for a few days makes you feel like a local and the residents will treat you that way. Now is the best time to go to Sinop before is grows to a major tourist destination. You'll get a feel that you wouldn't be able to if the town were full or crowds and the hotels and hostels overbooked every night.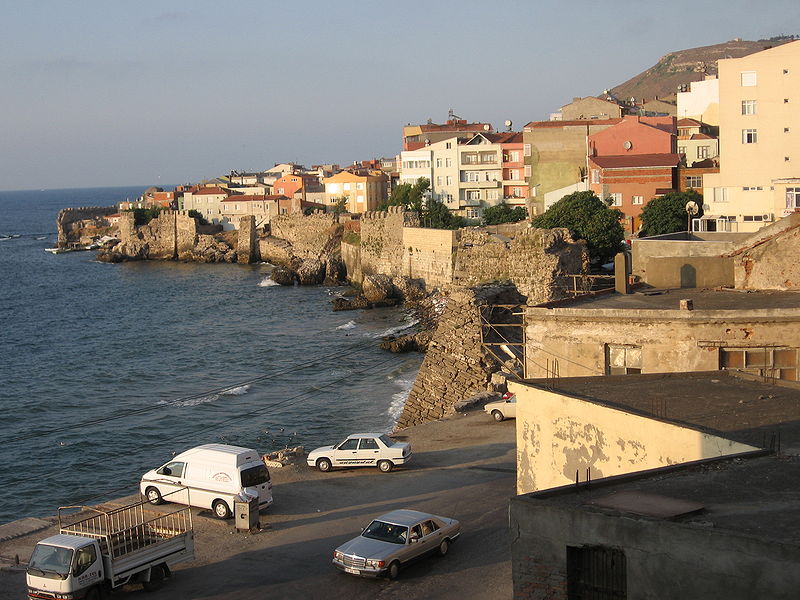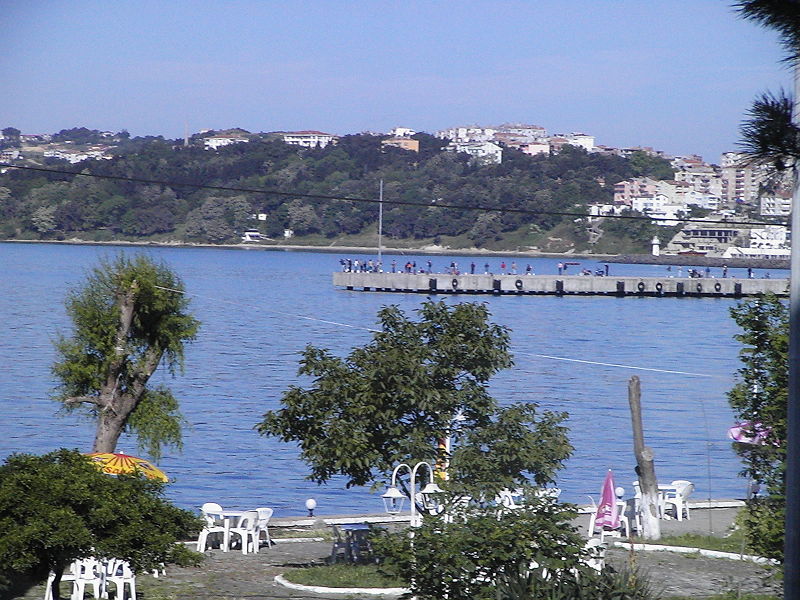 Swimming in the Black Sea water is usually too cold for comfort, even during the summer months. It's really the kind of place to lounge and explore by the water. A boat ride from Sinop to Istanbul and back hugging the coast is also a wonderful way to spend some time while you're on the northern coast of Turkey.
You should also check out the Sinop Fortress constructed in the 7th century by the Greeks, and from there you can make your way to the Balatar Church, a Byzantine Church converted from a Roman temple. Finally, we recommend making your way to the city of Trabzon by bus. This northern coastal city has a strong influence and minority population of the Laz people, who have been living in the region since before the Ottoman Empire.